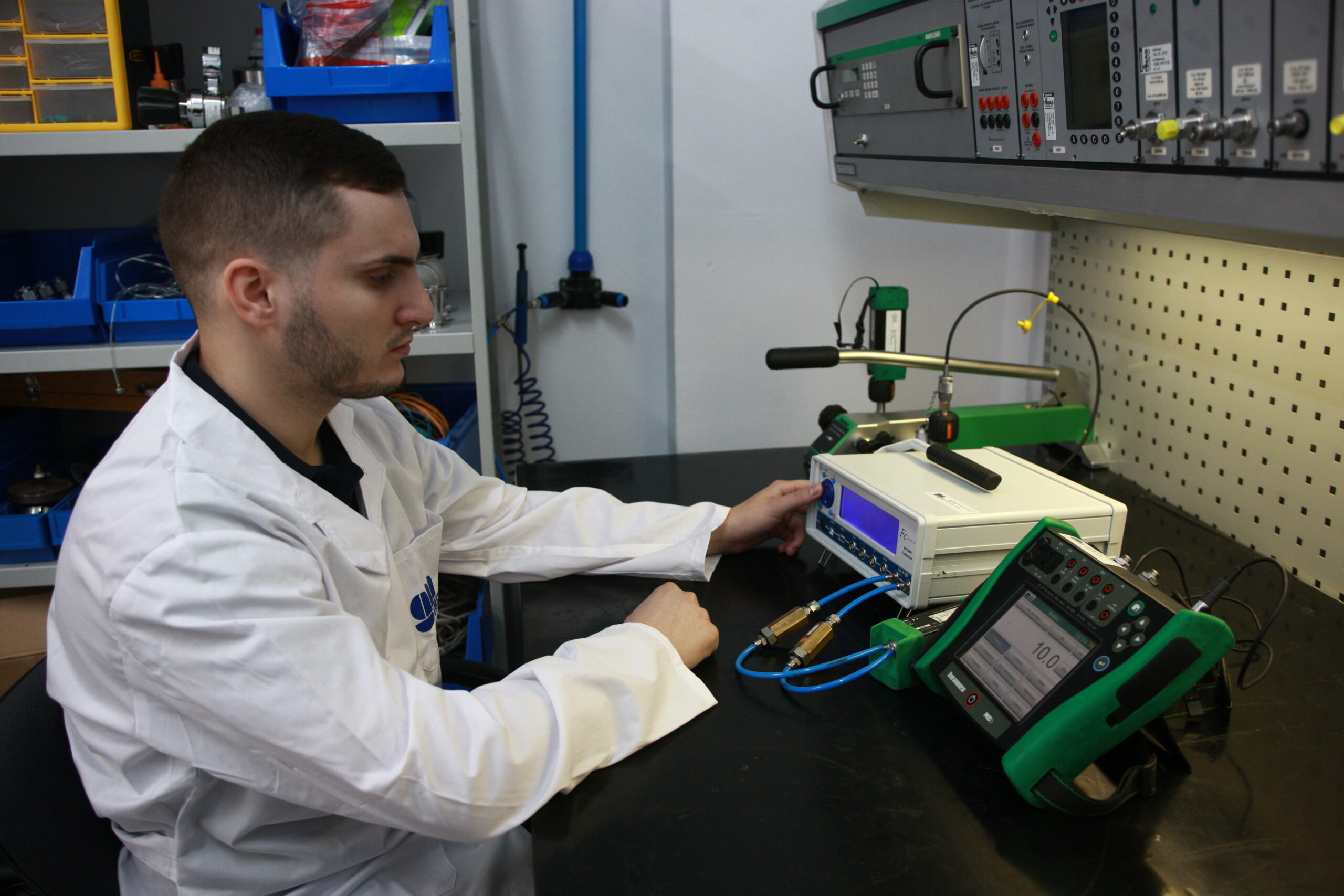 Pressure laboratory
(ENAC ISO17025 accredited)
Calibrating measurement instruments makes it possible to optimize the control parameters involved in a factory's production process. It has several objectives: to avoid incidents in production, to improve process stability, which in turn reduces inefficiencies and consumption of both energy and raw materials, and to maintain a stable quality in the final result. This is why calibration is a key issue in the implementation and maintenance of quality systems in companies.
Gometrics is working continuously to achieve the best quality in its calibrations and, since July 1, 2016, has been ENAC ISO17025 accredited to perform pressure calibration work, both in its laboratories in Barcelona and Madrid and at the customer's facilities. It also offers its customers the option of an urgent calibration service with execution in less than 48 hours.
Calibration services offered by our laboratory:
Calibration of instruments in our laboratory
On-site assistance for calibration of fixed and portable devices
Urgent calibration service in less than 48 hours
Advice for preventive maintenance
Adjustment of the instrument whenever possible
Reminder of upcoming calibrations or overdue calibrations
Access to your certificates via online web application
Scope of the laboratory:
Relative pressure: -1bar to 1400 bar (uncertainty)
Absolute pressure: 0 bar to 250 bar (uncertainty)
Instruments that we can calibrate:
Pressure transmitters
Analog pressure gauges
Digital pressure gauges
Liquid column pressure gauges
Pressure switches
Vacuum gauges