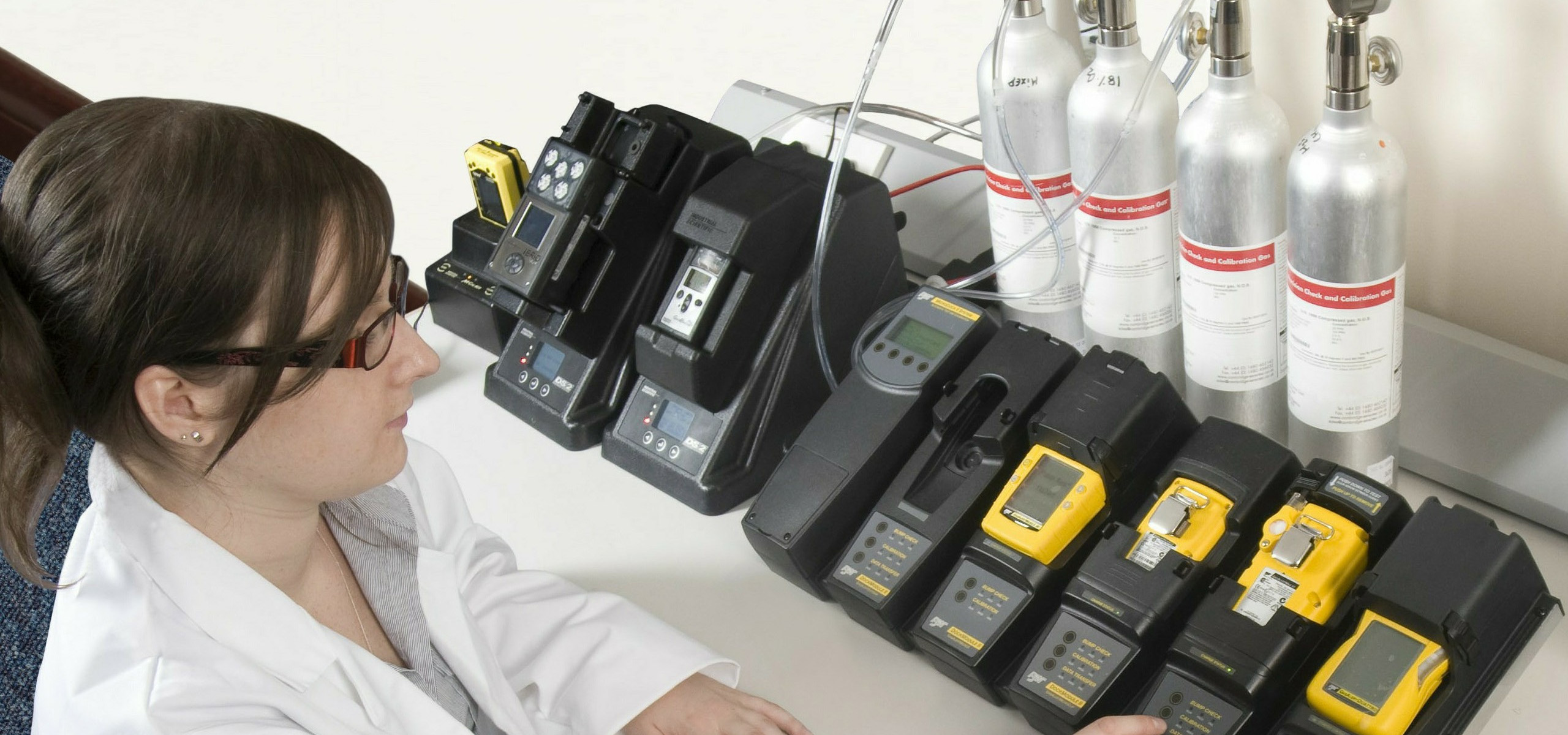 Industrial gases laboratory
In the industrial gas sector, regular calibration of gas detectors is not only necessary to ensure stable operation of the equipment, but is also an indispensable safety requirement.
Gometrics has extensive experience in the calibration and maintenance of gas detectors, both fixed installation and personal protection. We verify and calibrate most of the equipment of different brands and models present in the market. This service is provided mainly from our permanent laboratory in Madrid, but also at our operational center in Barcelona and occasionally at the customer's facilities, if necessary.
We also offer technical assistance and advice for repairs of the detectors, as well as preventive maintenance of the plants. Our customers can benefit from an urgent Premium calibration service that allows execution in less than 48 hours for portable equipment depending on the gases detected (check availability). All work is carried out in strict compliance with ISO 9001:2015 quality standards.
We have experience in calibration, maintenance and replacement of different brands both fixed and portable as Riken Keiki, Crowcon, Honeywell, among others.
Calibration services offered by our laboratory:
Calibration of portable gas detectors in stationary laboratories
On-site assistance, calibration and maintenance of fixed and portable detectors
Urgent calibration service in less than 48 hours
Reminder of upcoming calibrations or overdue calibrations
Access to certificates through an online web application
Management with other laboratories for all types of gases, measurement ranges or ENAC certification.
Equipment sales and consulting services:
Consulting and sale of portable and fixed gas detectors.
Sale of disposable canister gas cylinders from 24 to 110 liters, as well as regulators for their use.
Search for the best available technology according to your needs.
Manufacture and commercialization of gas diluters and mixers.
Technical service:
Technical service for preventive maintenance and repair of gas detectors.
Sensor replacement
Repair management at the manufacturer's facilities if necessary.
Gases that we can calibrate:
Oxygen (O2)
Methane (CH4)
Carbon monoxide (CO)
Carbon dioxide (CO2)
Hydrogen sulphide (H2S)
Sulfur dioxide (SO2)
Nitrogen dioxide (NO2)
Ammonia (NH3)
For other gases, consult the laboratory at labgas@gometrics.net.