Thermal mapping and validation
At Gometrics we have a thermal mapping and validation service oriented to any field of industry where it is necessary to document temperature cycles: qualification of autoclaves, ovens, depyrogenation tunnels, climatic chambers, incubators, stoves, vacuum stoves, freeze dryers, refrigerators, freezers, deep freezers, raw material or finished product warehouses, refrigerated vehicles.
All these services are provided with highly accurate and 21 CFR Part 11 compliant software and dataloggers, widely accepted in the pharmaceutical industry. ENAC calibrated.
These systems are contrasted with calibrated standards and placed in strategic points of the enclosure to accurately monitor the parameters to be controlled. They are easy to install and offer maximum flexibility and reliability in data collection.
To perform these thermal validations, Gometrics has a multidisciplinary and well-trained team of professionals, who can not only perform the requested study, but also provide the customer with their knowledge to improve their processes.
Which teams do we qualify?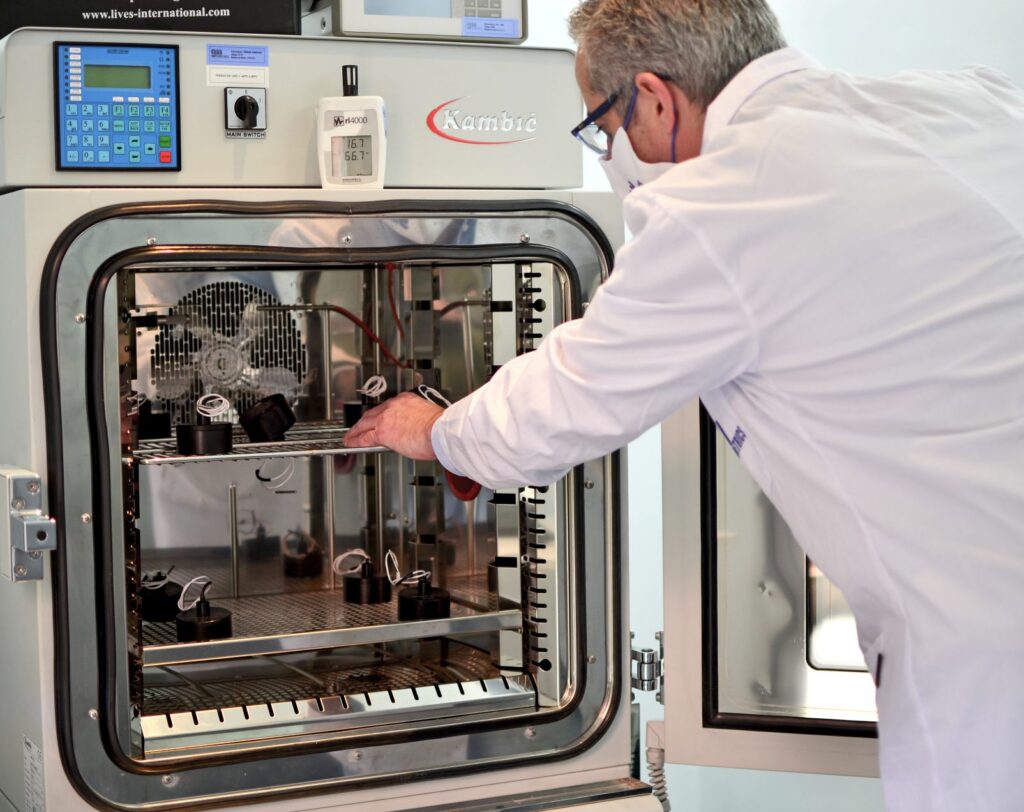 For these thermal equipment mentioned, option of drafting and execution of validation protocols (DQ, IQ, OQ and PQ) as well as advice in drafting URS and RA's.
Likewise, our ENAC accreditation allows us to offer the service of test reports in thermal characterizations in isotherms (stoves, incubators, refrigerators, climatic chambers, autoclaves, ultracolders -80 ºC, etc.).

We are ENAC certified in the magnitude of Temperature.