What is ISO14644?
ISO14644-1 is one of the most widely used standards in the pharmaceutical industry and controlled environments such as the electronics industry.
Specify:
-Air cleanliness classes in terms of number of particles expressed in concentration in a given volume of air.
-The standard test method for determining the cleanliness class, including the selection of sampling locations.
What is the ISO14644 standard?
Part 1: Classification of air cleanliness according to particle concentration (ppm)
Part 2: Monitoring to provide evidence of cleanroom performance in relation to
to air cleanliness due to particle concentration
Part 3: Test methods
Part 4: Design, construction and commissioning
Part 5: Operations
Part 7: Separation devices (clean air hoods, glove boxes, isolators and mini-environments)
Part 8: Classification of air cleanliness by chemical concentration (ACC)
Part 9: Classification of surface cleanliness by particle concentration
Part 10: Classification of surface cleaning by chemical concentration
What is a clean room?
A cleanroom is a controlled environment with a low level of contaminants, such as dust, airborne microbes, aerosol particles and chemical vapors. To be exact, a cleanroom has a controlled level of contamination that is specified by the number of particles per cubic meter with a given particle size.
Cleanroom Overview
Cleanrooms are used in virtually all industries where small particles can adversely affect the manufacturing process. They vary in size and complexity, and are widely used in sectors such as semiconductor manufacturing, pharmaceuticals, biotechnology, medical and electronic devices and biotechnology and life sciences, as well as in the manufacture of critical processes common in the aerospace industry, optics, among others.
A cleanroom is any contained space in which measures are taken to reduce particulate contamination and control other environmental parameters such as temperature, humidity and pressure. The key component is the HEPA (High Efficiency Particulate Air) filter, which is used to trap particles of 0.3 microns or larger. All air entering a cleanroom passes through HEPA filters, and in some cases where more stringent cleaning performance is required, Ultra Low Particulate Air (ULPA) filters are used.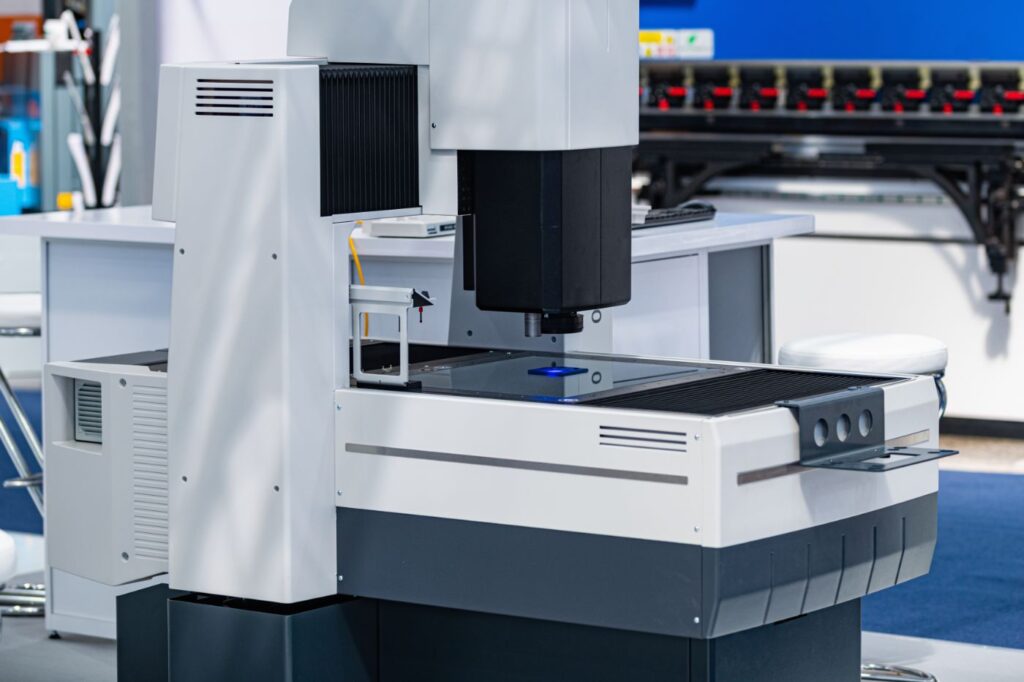 Principles of air flow in clean rooms
Cleanrooms keep the air free of particulates through the use of HEPA or ULPA filters that employ laminar or turbulent airflow principles. Laminar, or unidirectional, airflow systems direct filtered air downward in a steady stream. Laminar airflow systems are typically used on 100% of the ceiling to maintain a constant, unidirectional flow. The laminar flow criterion is generally established in portable workstations (LF hoods), and is mandatory in cleanrooms classified ISO-1 to ISO-4.
Proper cleanroom design encompasses the entire air distribution system, including provisions for adequate downstream air returns. In vertical flow rooms, this means the use of low wall air returns around the perimeter of the zone. In horizontal flow applications, the use of air returns at the lower process boundary is required. The use of roof-mounted air returns is contradictory to proper airflow control.
How does ISO 14644-1:2015 differ from ISO 14644-1:1999?
ISO 14644 Parts 1 and 2 were updated and reissued in December 2015 and these updates include several changes. It is important that affected manufacturers review changes to the ISO 14644 series of standards to ensure continued compliance. These are the differences:
ISO 14644-1:2015
ISO 14644-1:1999

UCL 95% UCL 95% UCL 95% UCL

If the number of sample locations was between 1 and 10, the standard deviation and the 95% UCL were calculated and it is this figure that should be within the specification for the specific cleanroom class.

The standard deviation and the 95% UCL have been completely removed. The cleanroom has met its classification requirements if the average particle concentrations at each sample location are within specifications.

Calibration of the equipment

The instrument shall have a valid calibration certificate, the frequency and method of calibration shall be based on current accepted practice.

The particle counter shall have a valid calibration certificate: the frequency and method of calibration shall be based on current accepted practice as specified in ISO 21501-4.

Ultra Descriptors and
Micro(u, M)

Less than 0.1 micron defined as u, more than 0.5 micron defined as M.

Particles smaller than 0.1 micron will no longer exist in ISO 14644-1. This issue will be addressed in ISO 14644-12.
How can Gometrics help in implementing or upgrading to ISO 16344?
Expertise in cleanroom design and construction is essential to providing a safe and clean environment. Critical processes
such as the assembly of electronic components, the manufacture of clinical products, pharmaceuticals and pharmaceuticals and medical devices are carried out in cleanroom environments. The process of designing and installing a cleanroom or laboratory can be complex, so it is essential that you select a reputable company with experience in these environments.
We offer in the design of clean rooms and laboratories.
We provide a complete turnkey service, from design and construction to commissioning and validation.
If you are renovating, expanding or looking to build a new cleanroom or lab facility, contact Gometrics for a cost effective solution for your lab or cleanroom project.
Read more:
International Organization for Standardization.
https://www.iso.org/obp/ui/#iso:std:iso:14644:-3:ed-2:v2:en
International Electrothecnical Organization.
http://www.electropedia.org/