GOMETRICS improves the accreditation for its temperature laboratory and obtains a better uncertainty in the capacity of measurement and calibration (CMC)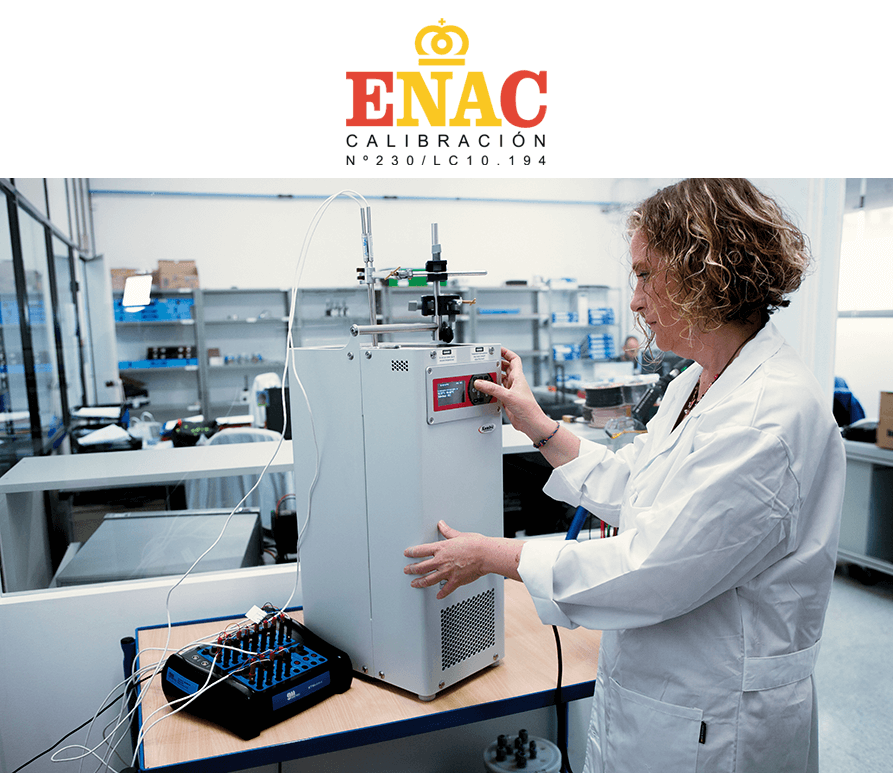 As a result of the last follow-up audit carried out last March, Gometrics obtained, on April 5, 2019, the Certificate of new accredited scope of calibration in the temperature magnitude.
This certification has been granted by the National Accreditation Entity (ENAC) after its follow-up visit to the GOMETRICS facilities in Palau Solitá i Plegamans.
The novelty to highlight with this new certification is the reduction of uncertainty in the temperature range from -40 ºC to 250 ºC obtaining a maximum uncertainty of 0.07 ºC.
This better uncertainty allows Gometrics to extend the range of instruments that can be calibrated in the 17025 compliant laboratory:
• Reference resistance thermometers
• Precision digital thermometers
• Dataloggers for environmental conditions or qualifications
• Temperature transmitters
• Precision temperature calibrators