Breathability test analysis
Gometrics offers a service focused on the analysis of the breathability index of respirators marketed to protect against COVID-19. This service consists of a breathability test that indicates whether the respirator meets the minimum requirements to be considered safe for health.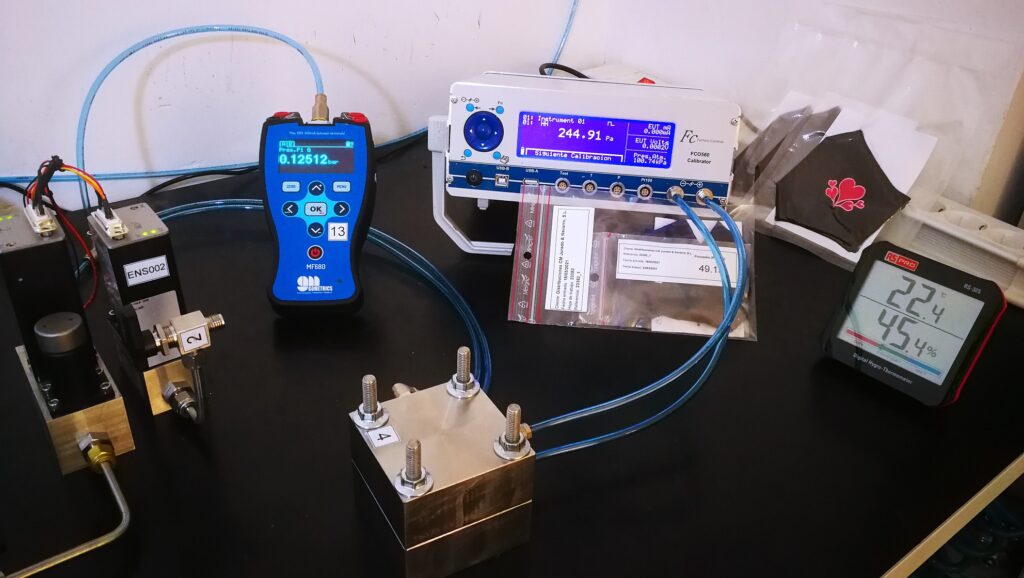 What must a mask comply with in order to be marketed?
For a mask to comply with the regulations and be considered as a COVID-19 protective mask, it must meet the conditions of bacterial filtration efficiency (EFB) and breathability, according to UNE-EN 14683:2019+AC:2019 and specifications UNE 0064-1:2020, 0064-2:2020 and 0065:2020.
With breathability tests, we measure the differential pressure by circulating air through a measured surface area at a constant flow rate. The differential pressure value measured between the inside and outside of the mask fabric must be less than 60Pa/cm2. Once the test is completed, Gometrics issues a full report based on the regulations to which the client must adhere. The three types of sanitary masks for which Gometrics can report are:
The report will indicate whether or not the product is suitable for use, and consequently, if it is correct to preserve the health of customers.
Make sure that your masks are the best on the market thanks to their high breathability and that your customers can take in air comfortably!